(Saudi Arabia Allows Women Watch Football Match)
Saudi Arabia has allowed female football fans into a stadium in the western city of Jiddah, marking the first time Saudi women were able to watch a game in person. The move comes as a part of wider liberalization drive.
Around 300 women attended a local football game in the Saudi city of Jiddah on Friday, in a historic first for the deeply conservative Islamic nation.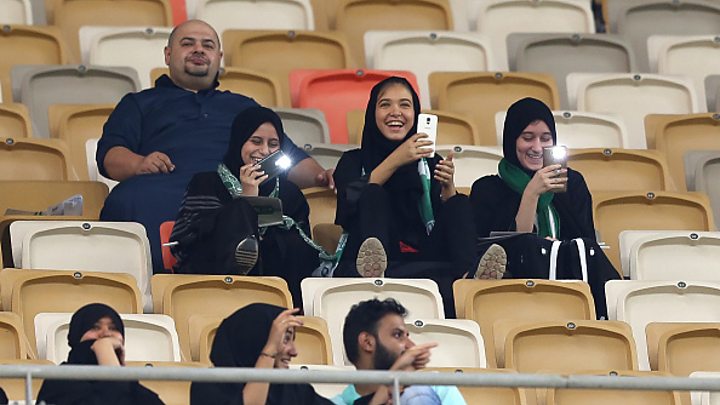 The women entered the King Abdullah Stadium through a special gate, with female security guards wearing orange vests searching the visitors at the entrance.
Many of the female fans wore face paint and colors of one of the two teams, Al-Ahli and Al-Batin. They were seated in the special "family section," with their male relatives, but segregated from the all-male crowd. Pictures of fans flying club colors were posted by Saudi newspaper Okaz.