(Indian Origin Doctor Delivers Baby On International Flight)
Dr Sij Hemal, a 27-year-old second-year urology inmate at Cleveland Glickman Urological and Kidney Institute.
Dr Hemal started his journey in New Delhi, stopped in Paris and was heading to New York by a connecting flight to Cleveland.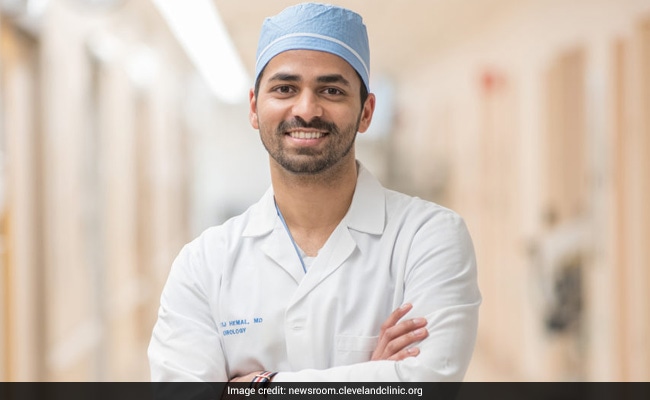 When the plane was flying in 35 thousand feet, a 41-year-old pregnant traveler was suffering from the labour pain. Immediately, the plane had no chance of landing the ground.
Then the crew asked, whether there is any doctor?
Even though he is neurologist, ha came upto help.
He and a French paedeatric doctor helped to deliver the baby.
After half an hour effort, a beautiful baby boy was born. He cut off the umbilical cord with his shoe rope. The lady and her husband thank Dr. Hemal.
For his efforts, Air France delivered a travel voucher and a bottle of champagne to Dr Hemal.
Keywords: Indian Origin Doctor Delivers Baby On International Flight, Indian Origin Doctor Delivers Baby, Indian Origin Doctor Delivers Baby on Paris flight